Report Ad
Need to Sell Your Property? Look What I Have To Offer
Posted: Friday, March 22, 2013 7:54 AM
---
Reply: click here
Do you need to sell your home? Put the Coldwell Banker Prestige Properties team on your side! I am a results oriented Real Estate Professional, which means I can get your property sold in the shortest amount of time and with minimum hassles. My clients enjoy:
A full time Realtor
Guaranteed same day call backs
Competitive price
Wide exposure on most major websites
Professional quality photos
Custom property fliers
QR codes
Satisfaction Guaranteed!
And remember, you don't pay anything unless I sell your property.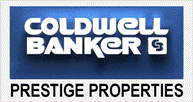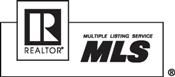 Al Garcia Coldwell Banker Prestige Properties
www.AlGarciaRealty.com
(760) 443-3264 Each Office Is Independently Owned and Operated.
• Location: San Diego, North San Diego County

• Post ID: 11748794 sandiego